AN EVERLASTING
TRUST OF'STRENGTH'
Gajkesari Steels and Alloys Pvt. Ltd. is a leading name in the manufacturing of a wide range of TMT 500 round bars. We are known for
quality, innovation and advanced technological solutions in the segment. Our products range from a wide variety such as 8mm, 10mm,
12mm, 16mm, 20mm, 25mm, 32mm TMT 500 round bars with certified ISI standards.|
We are backed by a team of experienced, dedicated & skilled engineers working continuously for designing, manufacturing and
commissioning of all our plants since many years. Despite of our premium quality products, our fast, safe and client centric services also
help us earn name and fame in the industry.
We have served a number of customers located different regions of India so far. Our clients are satisfied with our products as they are
working seamlessly for over the years with our in-depth technical expertise and industrial experience, we are able to offer efficient and
prompt services to the clients. In order to ease the burden of our clients, we provide supervision of installation and commissioning
services at client's site by our technical experts.
We do not compromise with the quality of our products, hence making them unparalleled in the industry. Trouble free operation, low
maintenance cost, reliability and durability are some of the unique features of our products. As ISI certified & quality TMT 500 round bar
manufacturer and supplier provider, Gajkesari Steels and Alloys Pvt. Ltd. has an unbeatable ability to offer short lead delivery times,
competitive pricing, volume flexibility and comprehensive facilities that make sure, consistency is guaranteed.
Steel is an integral and vital aspect of all construction and infrastructure development projects. TMT 500 round bars also play an
instrumental role in shaping the developments. We manufacture a wide range of products, customized to client requirements. Besides
world-class standards, our range of products ensures precision in length, sectional weight, packing and grade of steel.
OUR RANGE OF TMT 500 ROUND BARS
8mm | 10mm | 12mm | 16mm | 20mm | 25mm | 32mm

Enhanced strength with durability

Best in class Rib Pattern



Higher Fatigue resistance

THIS MAKES US AN IDEAL
STEEL PARTNER

State of the art Manufacturing Plant

Advanced Technology for the World-class output
Handpicked and High Quality Raw Material

Agile Quality Control Measures


Robust After Sales Support

Wide Network of Dealers & Distributors across India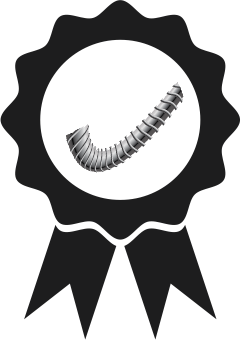 QUALITY
Quality is our strength in the face of competition. We believe in maintaining the highest Quality for all its supplies to customers (industrial and domestic). We take the full responsibility to give our customers an uninterrupted supply of quality and ISI certified bars. Raw materials, intermediate production sampling as well as finished product are tested by latest techniques using accurate instrumentation control. It assures that all our products are manufactured as per international standards with respect to efficacy, quality, carbon content etc.
Being privately held company we have given utmost importance to the quality of the equipment supplied and backed up with a high level of service. Our business has survived very well since many years and stands testimony to the quality of equipment and service we provide. We have the necessary infrastructure and adequate personnel consisting of highly qualified engineers to assist in the supervision of erection and commissioning of our plants. Quality is checked for all production stages of TMT bars so that our customers get the full value for their money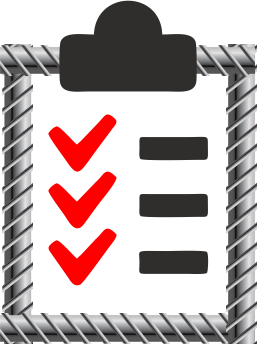 STRENGTH
GajKesari Steels and Alloys Pvt. Ltd. prides in its highly efficient marketing team with innovative and out of the box ideas to think ahead of the time and turn challenges into opportunities. The company has its centralized marketing office at Jalna, Maharashtra backed with a committed chain of over hundreds dealers and distributors spread across the entire country for steel business. The company has been consistently creating better brand awareness of its products, which now enjoys a comprehensive reach across the country.
SAFETY
GajKesari Steels and Alloys Pvt. Ltd. recognizes that safety is essential to all. We are committed to providing a safe and healthy work environment to all employees and require that safety should not be compromised for any other business priority. It is our responsibility to provide the facilities, equipment, tools, procedures, safety programs and training for employees to work injury free.
It is the responsibility of each employee to work safely for the benefit of the individual as well as co-workers. This responsibility includes appropriate safety rules and planning each work activity using appropriate risk assessment, good judgment and skills, along with a sincere dedication to work safely. We have established itself as a customer friendly organization and a strong safety culture that the company possesses has only further cemented this vision.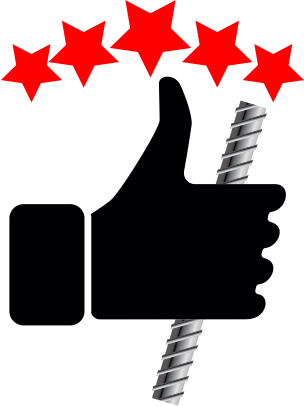 CUSTOMER SATISFACTION
We are engaged in promoting and supplying a wide range of 500 TMT bars. Our high quality bars are reckoned all over for their excellent properties on for specified use in diverse industrial conditions. Based on our transparent dealings and customer-oriented approach, we have attracted a huge client base from all corners of India. Our products are demanded widely across the country and we strive to locate new avenues in the world market as the potential markets for sale of our products
A Treasure Hunt was organised on 12/03/22 at Nashik by Radio City 91.1 and sponsored by Gajkesari Steels as part of Women's Day celebrations

Contact
Plot No. F-18/19, Phase 2,
Addl. MIDC, Jalna – 431203
Cell: +91 7391044094
Phone: 02482 – 221499 , 221599
E-mail: mktg@gajkesaristeels.com